Posted By claire on January 4, 2010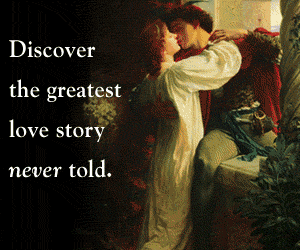 Robin Maxwell's latest novel "O, Juliet", a retelling of the story of William Shakespeare's famous "star-crossed lovers", is due out at the beginning of February and to celebrate its release Robin is doing a special "O, Juliet Love Games" giveaway over at her blog today (Monday 4th) and the next two Mondays.
You can enter to win a signed copy of "O, JULIET" and a beautiful heart necklace (one hand-crafted solid silver, one blown glass and one carved Thai silver) on Robin's blog, http://robinmaxwell.blogspot.com. You will need to provide Robin with your email address and answer a simply question about love — this week it's: "What are the qualities in a lover that are most important to you?".
Hmmmm…get your thinking caps on!
Here are some photos of the beautiful necklaces that can be won:-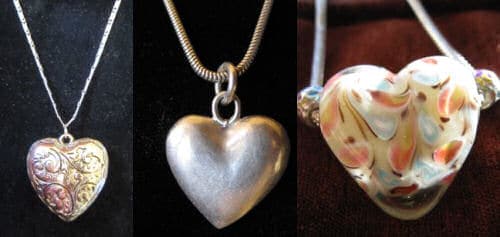 I've been lucky enough to receive an advance copy of "O, Juliet" and I loved it. I will be reviewing it shortly so watch out.