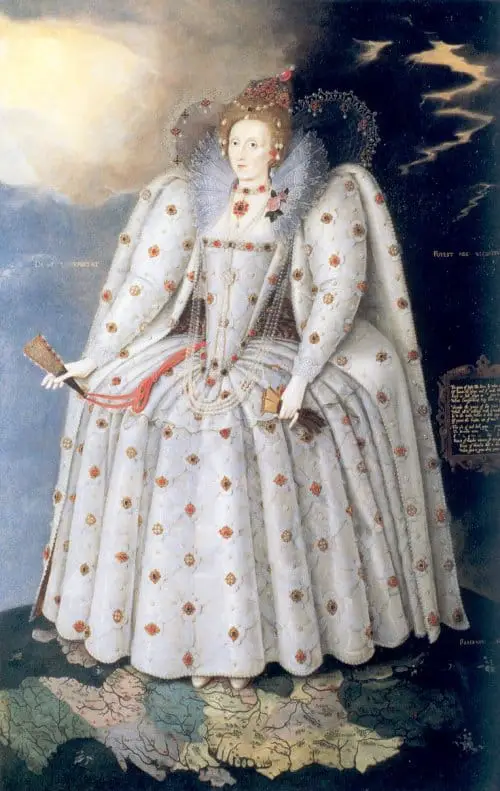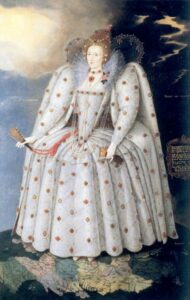 Apologies for not posting about Elizabeth I's famous Golden Speech yesterday on its 410th anniversary, yesterday was just one of those days!
You can find diarist Hayward Townshend's version of the speech in our Speeches section under Resources – click here and it is an amazing speech. Elizabeth delivered it to the House of Commons on 30th November 1601 to address their concerns over England's economic state of affairs. It was the last speech that she gave to Parliament and in it she spoke of her position as Queen and her love and respect for her realm and for her members of Parliament.
In Richard Cavendish's article on the speech on the History Today website – see http://www.historytoday.com/richard-cavendish/elizabeth-golden-speech, he writes of how "The members went out transfigured, many of them in tears", and I defy anyone to read that speech without feeling moved. I always get rather choked up when I read the words "For it is my desire to live nor reign no longer than my life and reign shall be for your good. And though you have had, and may have, many princes more mighty and wise sitting in this seat, yet you never had nor shall have, any that will be more careful and loving." Her passion and love for her country is so evident in her speech and, in my opinion, those words were true and from the heart.
Please do read Elizabeth's Golden Speech and share your thoughts.
By the way, the perfect Christmas present for Elizabeth I 'fans' (I hate that word!) is the book "Elizabeth I: Collected Works" which is a collection of all her letters, poems, prayers and speeches. It is beautifully presented and is a wonderful resource.
Here are the links for Amazon:-