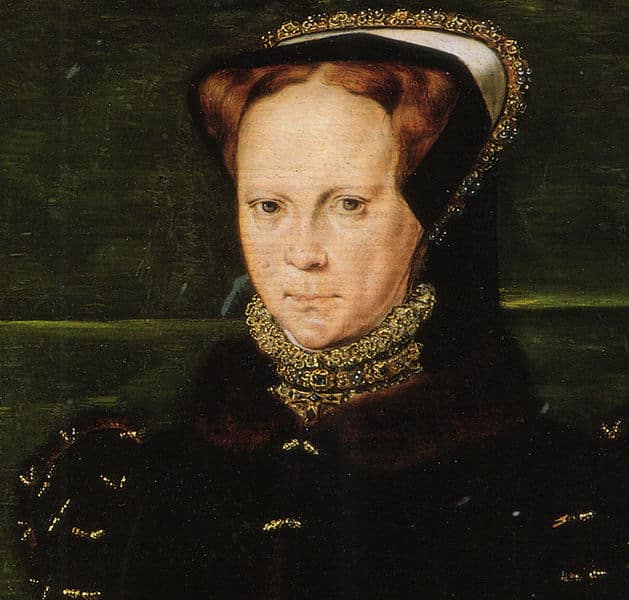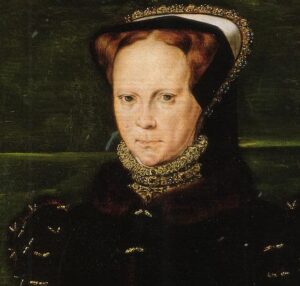 On this day in history, 19th July 1553, Mary I was proclaimed Queen. Her half-brother, King Edward VI, had died on the 6th July but it had been Lady Jane Grey who was officially proclaimed Queen on the 10th July, not Mary.
Mary had had to fight for her inheritance and fight she had. Once she heard of the death of Edward she had a meeting with prominent members of her household, told them of her plan to assert her right to the throne, sent one of her men, Thomas Hungate, to London with a proclamation of her accession and then announced to the rest of her household that she was in fact Queen.
A few days later, she moved from Kenninghall to Framlingham Castle, where she rallied her supporters. As Nasim points out in her blog article Wednesday, 12 July, 1553 – Mary arrives at Framlingham, "Mary's cause had yet to reach a turning point. Jane's hold on the throne was still secure; she still had the support of nearly all the highest peers in the land and of the church, and her armies were more significant than Mary's", Mary's subsequent victory was far from assured at this time and she was risking her life in moving against Queen Jane and her council.
Over the next few days things began to swing in Mary's favour:-
Mary's supporters and forces grew – Mary was supported by men such as Sir Edward Hastings, the Earl of Sussex, Sir Thomas Cornwallis, Lord Wentworth, Sir Henry Bedingfield, John de Vere, 16th Earl of Oxford, and many prominent families of eastern England such as the Rochesters, the Jerninghams and Waldegraves.
Mary was proclaimed Queen in various counties and towns.
Queen Jane's ship's crews mutinied and offered their ships to Mary.
Members of the Privy Council began to desert Queen Jane – Sir Edmund Peckham, Lord Windsor and Sir Edward Hastings, and then the Earls of Arundel and Pembroke fled to Baynard's Castle to be joined by William Paget.
Finally, on the 19th July 1553, the Earl of Arundel spoke to the Privy Council, who were split over who should be the rightful queen, and spoke against the Duke of Northumberland and how the rights of the true Queen, the Lady Mary, had been usurped. The council eventually agreed to proclaim Mary as Queen and Pembroke announced Mary's accession to the people of London that afternoon. The reaction? Celebrations – ringing bells, street parties and bonfires. It was victory for Mary and London was happy.
In the Tower of London, Henry Grey, Duke of Suffolk, interrupted his daughter's evening meal to inform her that she was no longer Queen. Her canopy of state was taken down and Lady Jane Grey turned from Queen to prisoner, Queen to traitor. The short reign of Queen Jane was over.
At this point, Mary was still in the dark. She did not find out that she had been proclaimed Queen until the 20th July when Paget and Arundel arrived at Framlingham to give her the news. It was the start of a new era, the reign of Queen Mary I.
Notes and Sources