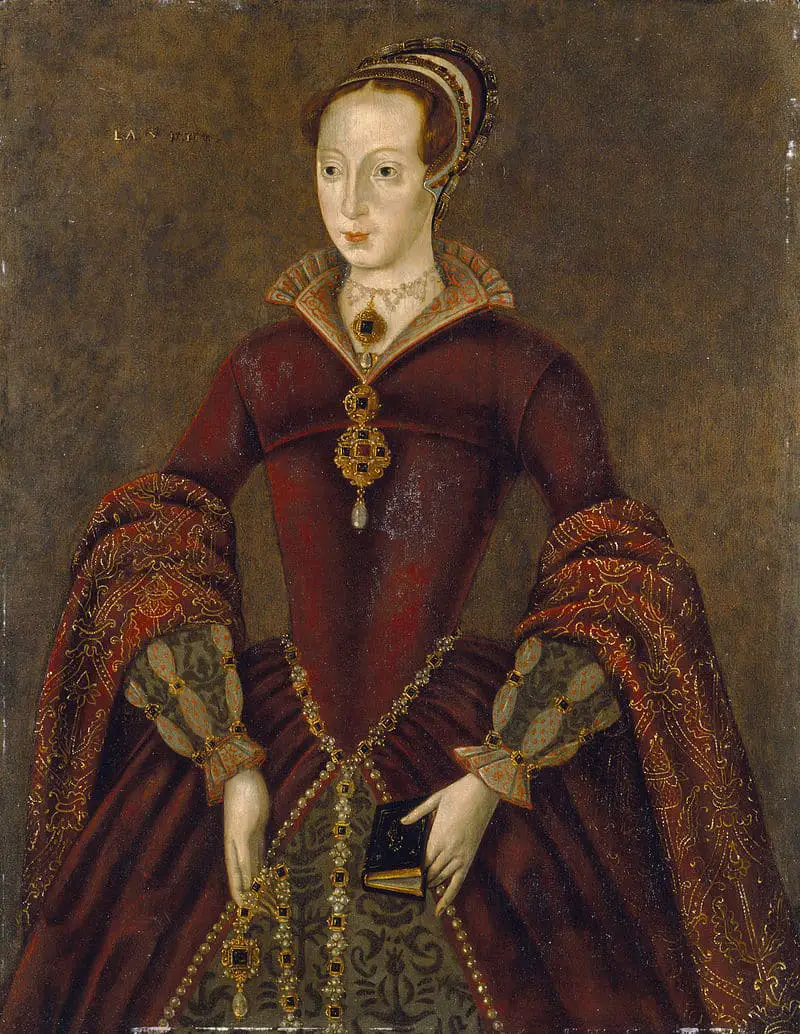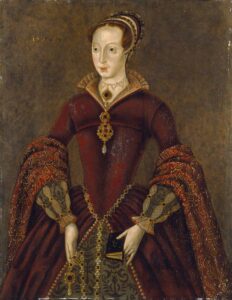 On this day in history, the 10th July 1553, Lady Jane Grey was proclaimed Queen of England. Her predecessor, Edward VI, had died on the 6th July, naming Jane as his successor in his "Device for the Succession".
Although Edward had removed his half-sisters, Mary and Elizabeth, from the succession, the Privy Council received a letter from Mary on the 10th July in which she demanded the Council's allegiance because she, and not Jane, was the rightful heir to the throne. Mary's father, Henry VIII had restored his daughters to the succession before his death and had named them as heirs to the throne after Edward in his will. Edward, influenced by those around him and his fear that England would return to Catholicism under Mary, had gone against his father's wishes and named his Protestant second cousin, Lady Jane Grey, as heir. Mary's letter worried the Council, who feared civil war and invasion from Imperial forces, and Jane's mother and mother-in-law, but Leanda de Lisle writes of how Jane "put on a brave face. Like Joan of Arc, who defended France at the age of seventeen, she would protect her country and her faith against the threat she believed Mary posed."
Despite the threat and worry, Jane, her husband, Guildford, their families and attendants travelled by royal barge to the Tower of London. There, they processed through the Tower gates and were greeted by a gun salute and the Duke of Northumberland who got down on his knees and gave Jane the keys. Jane and Guildford then entered the building while two heralds proclaimed to the waiting crowd that Jane was now Queen Jane and Mary and Elizabeth were illegitimate and excluded from the succession. The news was then proclaimed at Fleet Street and Cheapside, where a boy ended up having his ears cut off after declaring that Mary was the true queen.
In the meantime, Mary proclaimed herself Queen and began to gather support in East Anglia, but Jane did not ignore this threat and was active in rallying her own support and calling on the Lord Lieutenants of the counties "not only to defend our just title, but also assist us… to disturb, repel, and resist the feigned and untrue claim of the Lady Mary, bastard daughter to our great uncle Henry VIII, of famous memory." As she signed herself "Jane the Quene" on these notices and letters, she was not seeing herself as a usurper, but as God's chosen monarch and she was willing to fight for her throne and everything that she believed in.
Unfortunately for Jane, Mary's support grew, Jane's forces mutinied and members of Jane's own council began to wonder if they'd be better off switching their allegiance to Mary. Jane, however, did not admit defeat, she carried on raising new troops and demanding allegiance from sheriffs and justices of the peace. Whether she had wanted the crown or not, she was now determined to fight for it. However, Jane's reign was not meant to be. The Earls of Pembroke and Arundel switched sides to Mary's side and Pembroke announced on the 19th July to the Lord Mayor and a number of Jane's former councillors that he would be processing to Cheapside, to the huge cross that stood there, to proclaim Mary as Queen of England. This he did, in front of a large crowd and this proclamation was greeted by celebration. Leanda de Lisle describes how bonfires were lit, church bells pealed and people ran through the streets yelling "the Lady Mary is proclaimed Queen". Jane's father, the Duke of Suffolk, was forced to surrender and sign the proclamation declaring that Mary was queen and then he set off to tell his daughter the news, she was Queen no more. Jane's canopy of state was taken down and Jane became a prisoner in the Tower, a prisoner of the new Catholic Queen and her second cousin, Mary I.
Jane is often referred to as "The Nine Day Queen", because she was proclaimed Queen on the 10th of July and ceased to reign on the 19th, but she actually reigned from Edward VI's death on the 6th, making her reign 13 days in all. Whatever you think of the legitimacy of Jane's claim to the throne, she was Queen and it is a shame that this fact is often forgotten. My son has a wooden ruler with all of the monarchs of England listed on it, along with the dates of their reign, and there is no Queen Jane, or even Lady Jane Grey. How sad!
You can read about Lady Jane Grey's fall and execution over at The Anne Boleyn Files:-
and more about her and her reign at:-
There are two brilliant Lady Jane Grey biographies, one by Leanda de Lisle, which is about the Grey sisters, and another by Eric Ives. Click on the following links to read my reviews of these books:-