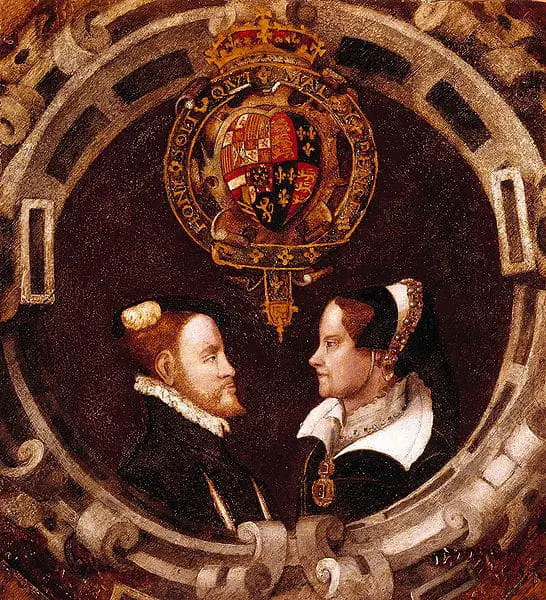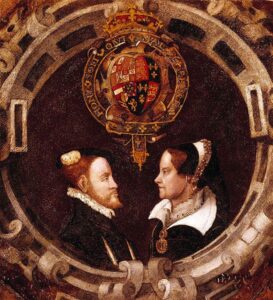 Yes, it's Happy Anniversary to Mary and Philip because on this day in history, at Winchester Cathedral, the 38 year old Queen Mary I married the 27 year old Philip of Spain in a very lavish ceremony.
The groom wore a white doublet and breeches topped with a mantle of cloth of gold decorated with precious stones, a present from his bride, and the collar of the Order of the Garter. The bride, who had chosen the fashionable French style (shouldn't it have been English or Spanish?!), wore a gown of "rich tissue with a border and wide sleeves, embroidered upon purple satin, set with pearls of our store, lined with purple taffeta" and Mary's biographer, Linda Porter adds that her dress also had a partlet and a high collar, a kirtle of white satin embroidered with silver, and a train.
You can read more about Mary and Philip's wedding day and their married life in my article "Happy Wedding Anniversary Mary I and Philip of Spain!".
Source