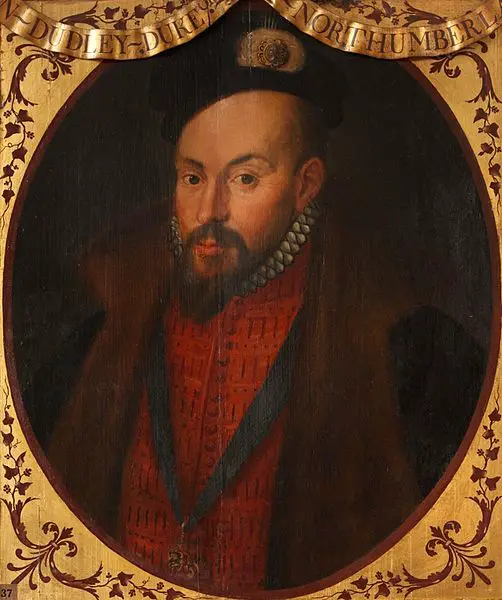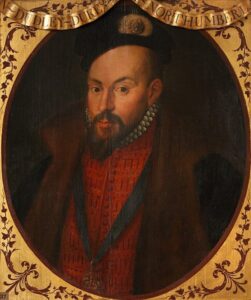 On this day in history, 22nd August 1553, John Dudley, Earl of Warwick and Duke of Northumberland, was executed on Tower Hill for his part in putting his daughter-in-law, Lady Jane Grey, on the throne in place of Mary I.
In his excellent book on the Dudley family, "The Uncrowned Kings of England: The Black Legend of the Dudleys", Derek Wilson writes of how John Dudley became a scapegoat and that "he and he alone was to be branded as guilty, not only for the Jane Grey plot, but for all the ills that had beset the realm since 1549" and that "Gardiner, Bonner, Howard and other religious conservatives concocted the official story that Dudley had seduced the boy king into heresy"1. Apparently, Edward VI had had no mind of his own and everything was down to Dudley.
On the 18th August 1553 Dudley was found guilty of treason and condemned to die on the 21st August at 8am. On the 21st August, Dudley's execution was suddenly cancelled and, instead, a ceremony was held at the Chapel of St Peter ad Vincula, in the Tower grounds. At this service, Dudley took Catholic communion and addressed the congregation:-
"Truly, I profess here before you all that I have received the sacrament according to the true Catholic faith; and the plagues that is upon the realm and upon us now is that we have erred from the bottom of my heart."2
Dudley was recanting his Protestant faith , something which has often been seen as weakness and "evidence for his lack of religious conviction"3, but is more likely to have been an appeal for mercy and an attempt to save his family form retribution. Wilson points out that "if Dudley is to be accused of cynicism and cowardice for changing his coat others must stand in the dock with him"4, citing the examples of William Cecil, Thomas Cranmer, the Marquess of Northampton and even Princess Elizabeth, the future Elizabeth I.
On the morning of the 22nd August, John Dudley was led out of the Tower of London and up on to Tower Hill. There, he made a speech to the crowd, confessing his sins, confirming his Catholic faith and telling the people to be loyal to their Queen. He then prayed and put his head on the block. The axe swung and the life of the man who had once ruled England, albeit as head of Edward VI's government rather than king, was over. He was buried in the Chapel of St Peter ad Vincula and is thought to lie under the Chancel floor next to Edward Seymour, Duke of Somerset, and between Anne Boleyn and Catherine Howard. In 1876, during renovation work on the Chapel, the Victorian workers unearthed his remains which Dr Mouat described as belonging "to a large man, about six feet in height; and aged about 50 years."5
Notes and Sources
The Uncrowned Kings of England: The Black Legend of the Dudleys, Derek Wilson, p230
Ibid., p231
Ibid.
Ibid.
Notices of the Historic Persons Buried in the Chapel of St Peter ad Vincula in the Tower of London, Doyne C Bell, 1877, p29