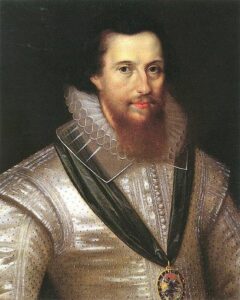 On this day in history, the 25th February 1601 at just before 8am on the 25th February 1601, Robert Devereux, 2nd Earl of Essex and former royal favourite, was escorted out of the Tower of London and up on to a scaffold on Tower Green.
Unfortunately, it took three blows of the executioner's axe to decapitate Essex and then his head was held up to the small crowd and the executioner cried out "God save the Queen!" His remains were then laid to rest in the Chapel of St Peter ad Vincula.
You can read all about his execution, including his speech, in my article "Robert Devereux's Execution – 25 February 1601" and you can read more about his life and fall in a previous article on his execution – The Execution of Robert Devereux, 2nd Earl of Essex.
Trivia: Robert Devereux, 2nd Earl of Essex, was the son of Walter Devereux, 1st Earl of Essex, and Lettice Knollys. Lettice was the daughter of Sir Francis Knollys and Catherine Carey, daughter of Mary Boleyn. Essex was, therefore, the great-grandson of Mary Boleyn.
His godfather was Robert Dudley, Earl of Leicester, and it is thought that he was named after him.