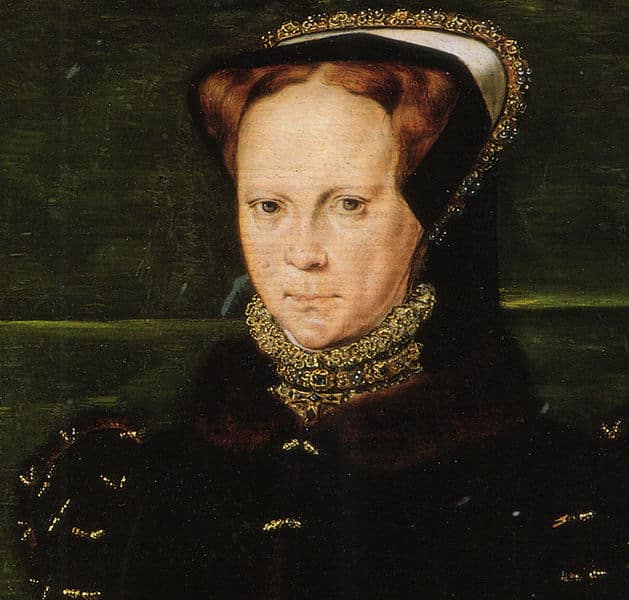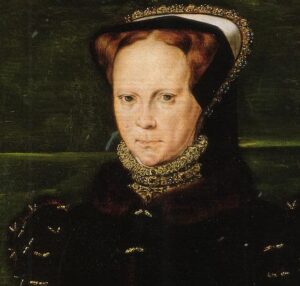 On this day in 1553, Mary I, eldest daughter of Henry VIII, was crowned Queen at Westminster Abbey by Stephen Gardiner, the Bishop of Winchester.
Mary was the first crowned queen regnant of England.
You can read all the details of her coronation in my post The Coronation of Mary I.