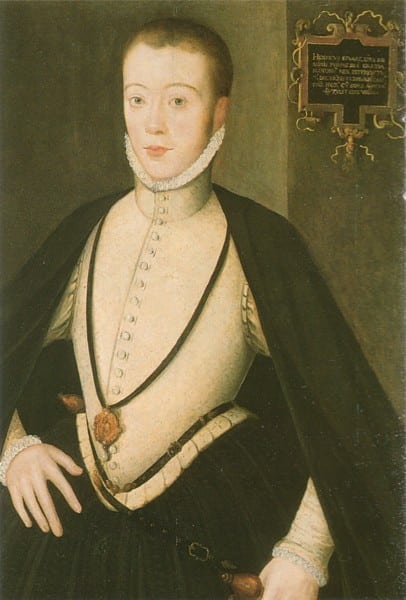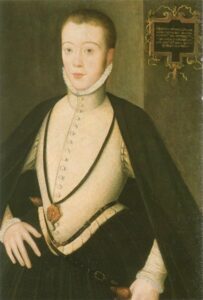 At 2am on the 10th February 1567, Kirk o'Field, the house where Henry Stewart, Lord Darnley, was lodging, was blown to smithereens by an explosion which could be heard throughout the city of Edinburgh.
Lord Darnley was killed, but his body was not found in the rubble, it was found in a neighbouring garden with the body of his groom. It appeared that he had been strangled.
You can read all about his murder in my article "The Murder of Lord Darnley".