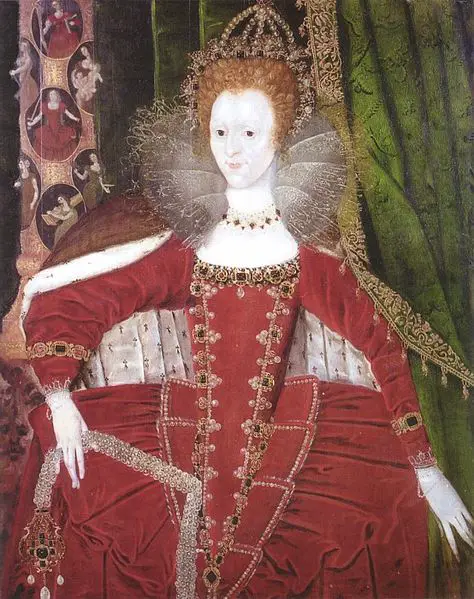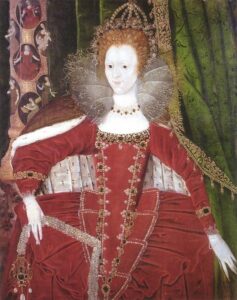 On this day in history, 7th September 1533, Elizabeth Tudor, the future Queen Elizabeth I, was born at Greenwich Palace. She was the daughter of Henry VIII and his second wife, Anne Boleyn, and even though today people from all over the world, from all walks of life, recognise her from her iconic portraits and her life is celebrated by many history books, novels, movies and documentaries, her birth at 3pm on that September day was a blow to her parents. Elizabeth was not the Edward or Henry her father was so desperate for, she was, instead, a useless girl. How ironic that this seemingly useless girl grew up to be Gloriana, a monarch known for her Golden Age!
In the August edition of BBC History Magazine, historian Susan Doran examines Elizabeth I's life, a queen who "faced more difficulties as a monarch than any other Tudor"  but "who somehow emerged to unite her country as a Protestant martial power". Doran lists the two huge difficulties from which Elizabeth I "emerged triumphant":-
The fact that her "right to rule never went unchallenged"
She inherited a divided and "traumatised" England – The country had suffered from religious divisions, economic recession and the loss of Calais
Doran says:-
"From these problems Elizabeth emerged triumphant. She confounded her Catholic enemies, imposed her will on the political scene, turned England into a strong Protestant state, presided over a glittering court culture and died in her bed at the age of 69."
This is my Elizabeth I, the queen I love and admire, not G J Meyer's pathetic queen who faked her Gloriana image and whose "longevity" and "survival" was "all she ever really aspired to" – see "Elizabeth I's Reign – Just Survival?". "Great Gloriana, Greatest Majesty", I raise a toast to you! Happy Birthday, your Majesty!
Notes and Sources
"Elizabeth I: The Great Unifier", Susan Doran, BBC History Magazine, August 2011, Vol. 12, no.8