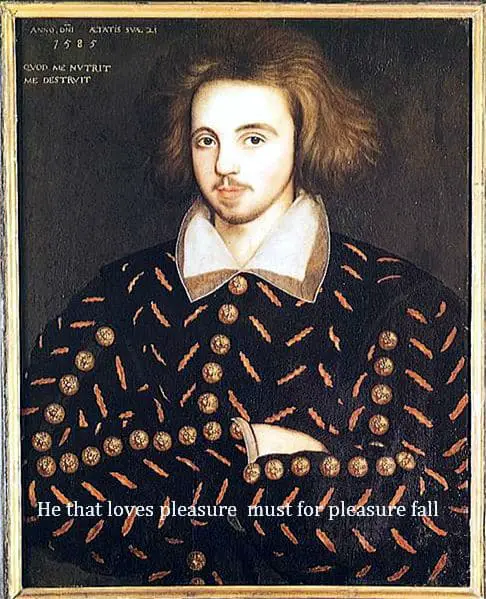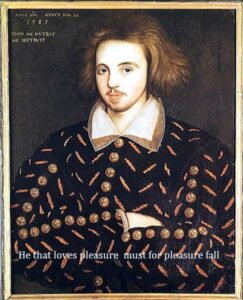 Thank you to Kathryn Warner for alerting me to this news on her wonderful blog on Edward II.
Christopher Marlowe, the Elizabethan playwright and poet who celebrates his 447th birthday* this month, wrote a play about the deposition of King Edward II – "Edward the Second" – and this play is being performed by Em-Lou Productions at London Bankside's "The Rose Theatre" from the 10th February to the 5th March 2011.
The Em-Lou Productions news release says of Marlowe's play:-
" "All they that love not tobacco and boys are fools"… 

Edward, much to the despair of his wife and contempt of his barons, is very fond of both. King Edward comes to the throne, and immediately recalls his banished lover, Pierce Gaveston- an order that puts him at odds with most of his court. Edward must battle his sneering subjects, his scorned wife and his own family for not only the right to rule, but for the right to love… 

This rarely performed classic is a thrillingly crafted bloody tale of love, lust, betrayal and class conflict; of what one man would do for power and what another man would do in the face of love…"
Bookings
£10.00 / £8.00 concessions Monday to Thursday
£12.00 / £10.00 concessions Friday to Sunday
Box office: 020 7261 9565
Email: [email protected]
You can also purchase tickets online at We Got Tickets
You can find out more about the productions at The Rose Theatre website and Em-Lou Productions.
*Marlowe's exact date of birth is unknown but he was baptised on the 26th February 1564 and his birthdate is often taken to be the 6th February.