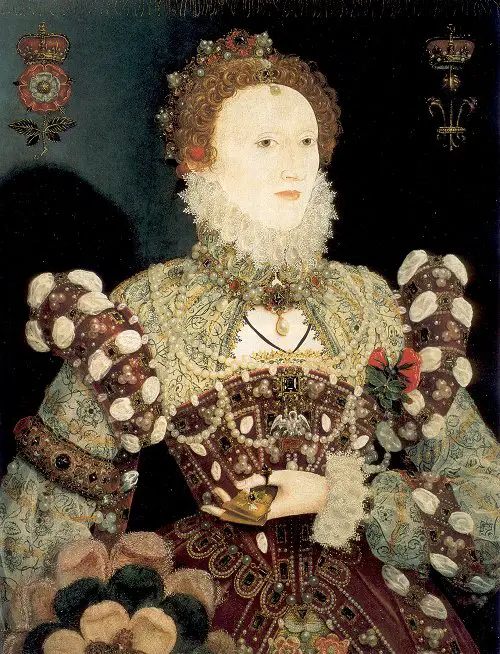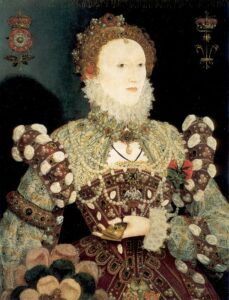 My passion for Elizabeth I first began with Tudors history and particularly with her father's life, Henry VIII, and her mother's, Anne Boleyn. Of course before my interest in them grew, I already heard of this Virgin Queen, known to be one of the greatest monarchs in England of all time, but I never really paid attention to her reign or life.
I've seen the two films directed by Shekar Kappur ("Elizabeth" and "Elizabeth : the Golden Age"), however I really became interested in Elizabethan/Tudor history watching the Showtime series "The Tudors", Justin Chadwick's film "The Other Boleyn Girl" (based on Philippa Gregory's book I read after) and reading Alison Weir's book "The Six Wives of Henry VIII".
Anne Boleyn's life, a tragic and sad one beginning with a merry childhood at Hever Castle and ending in bloodshed in the courtyard of the tower, her execution's warrant signed by her husband and king, deeply touched me.
That's how I wanted to know what would be the repercussions of her mother's life on Elizabeth own life.
When I read Anne Somerset's book "Elizabeth I", I realised her life was not a easy one at all. A woman being in charge of England was not see as a good thing and she has changed this vision for ever.
What had inspired me respect for this woman is her devotion for her people and the engagement she took being not married to a man, but as she said, to England. Even if she probably had intercourse with her favourite Robert Dudley, Count of Leicester and feelings for Sir Walter Raleigh, she never placed them above her duties towards England and English people. Moreover her desire to preserve peace among her country in which there were wars between Catholics and Protestants, and also peace with other great kingdoms and without wars showed her goodwill. Unfortunately she had to face her enemies, helped and advised by Francis Walsingham.
It's especially those facets of Elizabeth's life which make my interest growing for her reign and life. Even if I don't really know a lot about her at this moment, I will read and read more books about her history. I want to know more of this Good Queen Bess.
By Jessica Creton from France