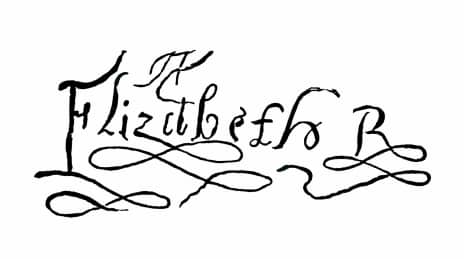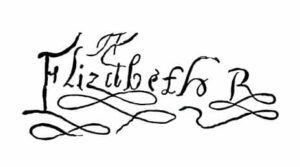 Elizabeth I wasn't just the Queen of England, she was also an accomplished writer. At the age of just eleven, she had presented her stepmother with her own translation of the religious work Le miroir de l'ame pecheresse, or the mirror/glass of the sinful soul, written by Queen Margaret of Navarre.
Elizabeth had such a way with words. She rallied her people and Parliament with her moving speeches, she wrote beautiful poetry and letters. She was an accomplished womand with a true gift.
One of my favourite works by Elizabeth I is her poem, On Monsieur's Departure
I grieve and dare not show my discontent;
I love, and yet am forced to seem to hate;
I do, yet dare not say I ever meant;
I seem stark mute, but inwardly do prate.
I am, and not; I freeze and yet am burned,
Since from myself another self I turned.
My care is like my shadow in the sun –
Follows me flying, flies when I pursue it,
Stands, and lies by me, doth what I have done;
His too familiar care doth make me rue it.
No means I find to rid him from my breast,
Till by the end of things it be suppressed.
Some gentler passion slide into my mind,
For I am soft and made of melting snow;
Or be more cruel, Love, and so be kind.
Let me or float or sink, be high or low;
Or let me live with some more sweet content,
Or die, and so forget what love e'er meant.
She wrote the poem after the departure of Francis, Duke of Alençon (and later Anjou), a man who'd been a serious suitor and a man she called her "frog". You can find out more about him and Elizabeth here.
You can find links to other works by Elizabeth I, including speeches, in my article Elizabeth I: the writer.