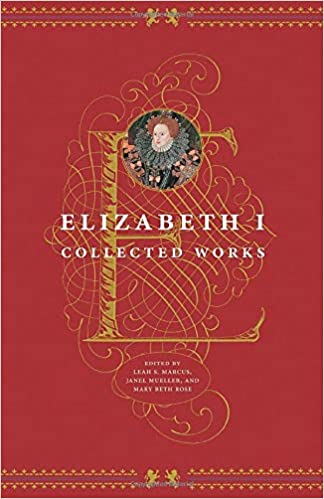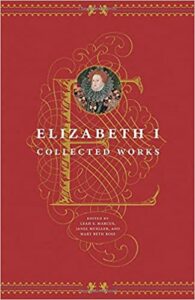 To celebrate World Book Day today, I thought I'd share with you these two collections which are the works of Queen Elizabeth I and her stepmother, Queen Catherine Parr, Henry VIII's sixth wife.
Elizabeth I: Collected Works is one of my very favourite Tudor books because I love reading the words written and spoken by Tudor people. It is edited by Leah S Marcus, Janel Mueller and Mary Beth Rose, and is a must-have for those interested in this queen.
Here is the blurb:
"This long-awaited and masterfully edited volume contains nearly all of the writings of Queen Elizabeth I: the clumsy letters of childhood, the early speeches of a fledgling queen, and the prayers and poetry of the monarch's later years. The first collection of its kind, Elizabeth I reveals brilliance on two counts: that of the Queen, a dazzling writer and a leading intellect of the English Renaissance, and that of the editors, whose copious annotations make the book not only essential to scholars but accessible to general readers as well."
Buy on Amazon.com – https://amzn.to/2PyvErY
---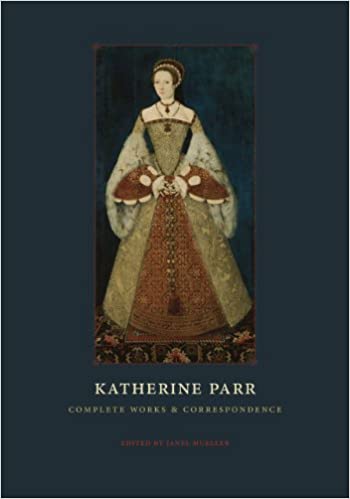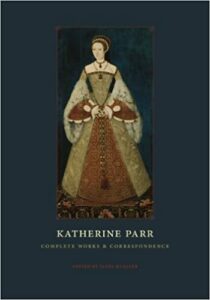 As you probably already know, Catherine Parr was a published author, publishing two works: Prayers or Meditations and The Lamentation of a Sinner. Janel Mueller, one of the editors of the Elizabeth book, has edited the book Katherine Parr: Complete Works and Correspondence , which includes her published works and letters. It is a lovely book.
"To the extent that she is popularly known, Katherine Parr (1512–48) is the woman who survived King Henry VIII as his sixth and last wife. She merits far greater recognition, however, on several other fronts. Fluent in French, Italian, and Latin, Parr also began, out of necessity, to learn Spanish when she ascended to the throne in 1543. As Henry's wife and queen of England, she was a noted patron of the arts and music and took a personal interest in the education of her stepchildren, Princesses Mary and Elizabeth and Prince Edward. Above all, Parr commands interest for her literary labors: she was the first woman to publish under her own name in English in England."
Buy on Amazon.com – https://amzn.to/2NU8xYw