Here's a quick review of the latest news here at the Elizabeth files and in the Tudor world, please comment if you have heard of any Tudor events, book releases, podcasts etc. that may be of interest to us.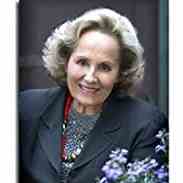 Book Review – Over at the Tudor Book review site, I have just this week reviewed Jeane Westin's fabulous novel set in the time of Elizabeth I's reign. It is a wonderful book telling the stories of two ladies-in-waiting to the Queen, Lady Katherine Grey and Mary Rogers, as they cope with the Queen and her rages, court intrigue and falling in love against Her Majesty's wishes. I loved it and congratulations to Jeane on writing such a great novel. Click here to read my review. Jeane also wrote a guest article on Elizabeth I and Dudley "Did they or Didn't They?" here so make sure you read that.
New Elizabeth I Primary Sources available – If you're anything like me, you love reading through real historical documents, so I just wanted to make you aware of the British History Online website which has a collection of primary source documents including "Calendar of State Papers Domestic: Edward, Mary and Elizabeth, 1547-80" which is divided into lots of different volumes by date. One warning, it is very addictive and you are likely to get lost in it for hours!
Well, that's it for this week. Have a great weekend and enjoy Halloween!