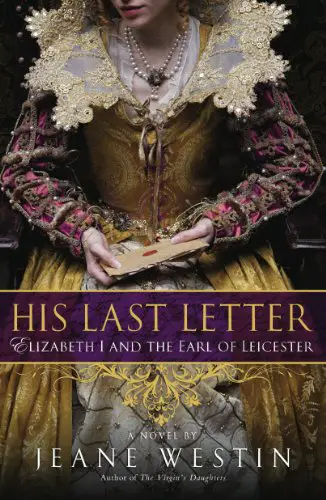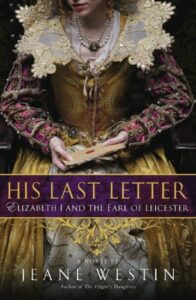 Just a quick post to say that I have written a review of Jeane Westin's "His Last Letter: Elizabeth I and the Earl of Leicester" over at our Tudor Book Review site. You can read the full review here but here is an excerpt:-
"Having previously read and loved Jeane Westin's "The Virgin's Daughters: In the Court of Elizabeth I", I was really excited when I found out that Jeane was writing an historical novel based on the relationship between Elizabeth I and her childhood friend and favourite Robert Dudley, the Earl of Leicester. Like many other people, Elizabeth and Dudley's relationship intrigues me and I was keen to see how Jeane would handle it and I was not disappointed.

As soon as I received "His Last Letter" through the post I stopped reading everything else and spent my weekend reading it and not doing a lot else. I was hooked from the very beginning and I am not exaggerating when I say that the Prologue had me in tears! To be in tears in the first few pages just shows how Jeane was able to get me empathising with the characters straight away and how I was already part of their lives."
It really is a wonderful novel and I heartily recommend it.
Signed Copy Up for Grabs
The author, Jeane Westin, has been kind enough to give me a signed copy of "His Last Letter" and I am auctioning it in aid of the Mary Rose Appeal over at The Anne Boleyn Files. Click here to find out more and to place your bid. The auction only runs until the end of Friday so don't miss out! Good luck!
The Elizabeth Files Gets a Mention
I was truly humbled when I was reading the author Q&A section at the back of His Last Letter and found that Jeane was recommending The Elizabeth Files. Thank you so much, Jeane, I'm so glad that you enjoy the site.
"His Last Letter" is released on the 3rd August 2010 and you can click on the book cover to order it.