Historical fiction is a blessing on these cold, miserable winter nights and I hope that those of you who are in the UK and snowed in have got a good supply of books! I have been lucky enough to have read some fabulous historical fiction over Christmas and I have just reviewed Robin Maxwell's "Virgin: Prelude to The Throne" over at our Tudor Book Review Site – a fantastic book about the teenage Elizabeth and the charismatic sociopath, Thomas Seymour.
Kelly Gartland, a student who is an avid reader of historical fiction and non-fiction, received "The Lady Elizabeth" by Alison Weir for Christmas so I asked her to review it as I haven't got round to reading it yet. It is Alison Weir's latest fictional novel and, just like "Virgin", it is about the teenage Elizabeth and her relationship with Seymour, although Weir takes the relationship a bit further than Maxwell. Click here to read Kelly's review.
Coming Reviews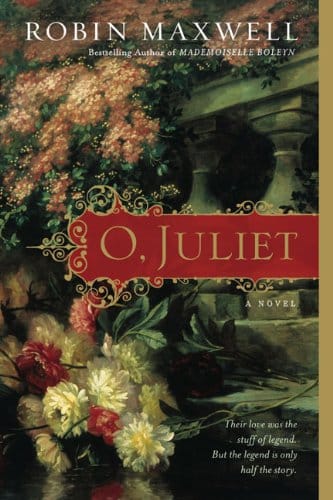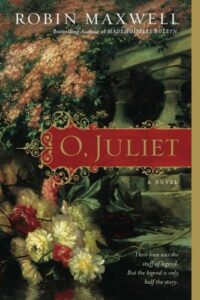 Over Christmas I also read Robin Maxwell's new book which is due out in February. "O, Juliet" is a retelling of Shakespeare's play "Romeo and Juliet" in a book form and it really is wonderful. As a Shakespeare fan and previous English literature student, I wasn't sure what I would think of it but it was a joy to read and I read it in one day – always the sign of a good book. I will be publishing my review in the next week or so.
Another book I enjoyed over Christmas is Karen Harper's "The Queen's Governess" which is a novel about Kat Ashley, governess, friend and confidante of Elizabeth I. It is interesting to read Elizabeth's story through Kat's eyes and also learn more about Kat herself – a brilliant read. I will be reviewing this book and publishing a guest article by Karen Harper in the next few days.
Top Elizabeth I Books
What, in your opinion are the best Elizabeth books on the market, both fact and fiction? Here's my list, in no particular order of ones that I have enjoyed:-
Non-fiction
Elizabeth I by Anne Somerset
Elizabeth I by Alison Plowden
Elizabeth by David Starkey
Elizabeth I by David Loades
Elizabeth, the Queen by Alison Weir
Elizabeth's Women by Tracy Borman
Elizabeth and Leicester by Sarah Gristwood
Elizabeth I by Richard Rex
Fiction
Virgin and the Crab by Robert Parry
The Virgin's Daughters: In the Court of Elizabeth I by Jeane Westin
The Secret Diary of Anne Boleyn by Robin Maxwell
Virgin: Prelude to the Throne by Robin Maxwell
The Queen's Bastard by Robin Maxwell
The Virgin's Lover by Philippa Gregory
The Queen Elizabeth I Mystery Series (9 books) by Karen Harper
The Queen's Governess by Karen Harper
I'm bound to have missed some out so please add your favourites in the comments below.
We have our very own Elizabeth Files Amazon UK and Elizabeth Files Amazon US stores packed full of Elizabeth I fiction and non-fiction so do check those out.