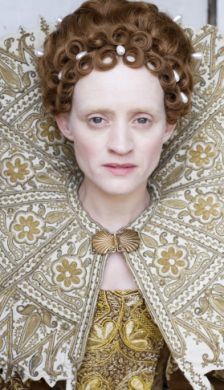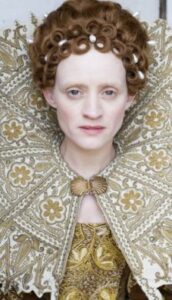 This article has been inspired by Mark Glancy's article "Three Films about Queen Elizabeth I" in the August 2010 edition of BBC History Magazine. In his article, Glancy, who teaches film history at Queen Mary University of London, picks three films about our favourite Tudor monarch and looks at the storyline, the portrayal of Elizabeth and also the movie's historical accuracy. I found it an interesting article because I've actually only see the third film he mentions.
Here are the movies and a precis of Glancy's thoughts:-
Fire Over England starring Flora Robson (1937) – Glancy talks of this film, produced by German Jew, Erich Pommer, drawing parallels between Spain under Philip II and Germany under Hitler. Glancy feels that Robson's portrayal of Elizabeth "as a courageous, compassionate monarch, but also as a lonely and insecure woman" was "the most convincing and sympathetic portrait until Cate Blanchett surpassed it 60 years later." I obviously cannot comment on Robson's portrayal as I haven't seen the film, but I can't say that Blanchett is my first choice for Elizabeth.
As far as accuracy is concerned, Glancy gives it 6/10 and points out that this movie was actually based on a novel by A E W Mason and so does have "fanciful diversions into romance and espionage".
The Virgin Queen starring Bette Davis (1955) – Another one that I haven't seen but Glancy describes it as being focused on court gossip and scandal and the main storyline being Elizabeth's obsession with Sir Walter Ralegh and her jealousy over his secret marriage to one of her ladies, Elizabeth Throckmorton. Davis plays an Elizabeth who, in her old age, "is a twisted and lonely spinster, who is riddled with jealousy and bitterness… a lovesick, vain and neurotic woman driven by emotions rather than intellect" and who has "a Cockney accent, a limp and the manners of a sailor"! Hmm… I'm not sure I'll be rushing out and buying this film!
This movie only gets 4/10 for accuracy from Glancy who writes that the basic storyline, the story of Ralegh and Throckmorton, is true but that the timescale is too condensed and the happy ending, which sees Ralegh happily sailing away to the New World, is pure fiction.
Elizabeth starring Cate Blanchett (1998) – This modern interpretation of Elizabeth I's accession to the throne was directed by Shekhar Kapur and written by Michael Hirst of "The Tudors" fame. The controversial aspect of this movie, as Glancy points out, is Elizabeth's sexual relationship with Robert Dudley, Earl of Leicester, and the idea that Elizabeth's image as the "Virgin Queen" was "a mask that Elizabeth assumed as a means of garnering the unblemished virtue of the Virgin Mary". The ending sees Elizabeth having her long hair cut off, painting her face white and declaring that she has "become" a virgin. I loved the drama of this, but it's not how I see Elizabeth and I don't believe that she suddenly became the Virgin Queen overnight.In terms of accuracy, Glancy gives this movie 5/10 and points out that there is no evidence, as we know, of Elizabeth and Dudley actually consummating their relationship, and they didn't 'break up' but were close until Dudley's death in 1588. Other inaccuracies pointed out by Glancy include the murder of Mary of Guise (she wasn't murdered!) and Elizabeth's relationship with William Cecil, who, in reality, served Elizabeth for over 40 years and never retired – he died in 1598. I also didn't like the portrayal of Kat Ashley who, in the film, was a similar age to Elizabeth, yet, in real life, was a mother figure to her and was around 30 years older than her. There are so many inaccuracies, but it is a colourful drama and I can't help but think of Blanchett when I imagine the young Elizabeth.
Other Elizabeth I Movies
Other films based on Elizabeth I include:-
The Virgin Queen starring Anne Marie Duff (2005) – I loved this BBC dramatisation of Elizabeth I's life as I felt that the production team and writer had researched it well and Duff made a believable Elizabeth. The scenes I found particularly moving were the ones when Essex burst into Elizabeth's chamber and saw her as the old, haggard woman she really was without her wig and make-up, and the scene when Elizabeth dies and they remove her ring and find Anne Boleyn's portrait inside. I loved that the locket ring was mentioned.
Elizabeth I, a series starring Helen Mirren  (2005) – Helen Mirren won an Emmy and Golden Globe for her portrayal of Elizabeth I in this series co-starring Jeremy Irons as Robert Dudley, and this is my favourite Elizabeth I dramatization. It focuses on the last 25 years of Elizabeth I's life and is brilliant for historical accuracy, even David Starkey said: "I think, without any doubt, that this is the best film overall, that's been made on Elizabeth. I think it gets nearer to Elizabeth's humanity, it gets nearer to her relationship with her courtiers, it gives a sense of the visual world, it gives a sense of something of the taste, the texture, the touch, and above all, the words." Director Tom Hooper said: "We find that historical detail is so much more interesting than anything we can invent nowadays", yes, finally someone agrees that the true story is interesting enough to leave well alone!
Elizabeth: The Golden Age starring Cate Blanchett (2007) – This sequel to Kapur's "Elizabeth" is just as colourful and dramatic and the storyline includes the fall of Mary Queen of Scots and the threat of the Spanish Armada. Two things which annoy me in this film are Samantha Morton's (Mary Queen of Scots) Scottish accent, surely she would have had a French accent seeing as she grew up in France, and Elizabeth's eternal youth, with her looking around 30 when she addresses the troops at Tilbury in 1588 – Elizabeth was born in 1533! This film is not a patch on the Anne Marie Duff and Helen Mirren productions.
Young Bess starring Jean Simmons (1953) – Glancy mentions this in his article and describes it as "a more wholesome portrait of Elizabeth's youth". I haven't seen this movie but it is based on the novel by Margaret Irwin and one website describes it as playing "it a little loose with the facts" in that it has the young Elizabeth sacrificing her feelings for Thomas Seymour by making him marry her beloved stepmother, Catherine Parr, yet in reality Elizabeth met Seymour at Catherine's house, when the couple were married in 1547.
Elizabeth R starring Glenda Jackson (1971) – Many people can't help but think of Glenda Jackson when they visualise Elizabeth I. Jackson was outstanding in the role and it is said that she agreed to take on the role on the basis that the series would be as historically accurate as possible.
Blackadder Series 2 starring Miranda Richardson as Queenie (1985) – A BBC comedy series with Series 2 based in Elizabethan England. OK, I know this is comedy but Miranda Richardson was brilliant as Queenie. Take the following speech for example:-
Melchett: Grey, I suspect Majesty.
Queenie: I think you'll find it was orange Lord Melchett.
Melchett: Grey is more usual mam.
Queenie: Who's queen ?
Melchett: As you say Majesty, there were these magnificent orange
elephants which were coming…..
Other actress who have played Elizabeth I include Judi Dench in the 1998 "Shakespeare in Love" and Sarah Bernhardt in the 1911 "The Loves of Queen Elizabeth". Which is your favourite Elizabeth I movie or series and who is your favourite Elizabeth actress?
P.S. Elizabeth Files visitor, Linda, had the idea that I should put all the videos that I have used in posts onto an Elizabeth video/movie page so I will be doing that shortly. Thanks, Linda!
Notes and Sources
"Three Films about Queen Elizabeth I" by Mark Glancy, BBC History Magazine, August 2010
YouTube