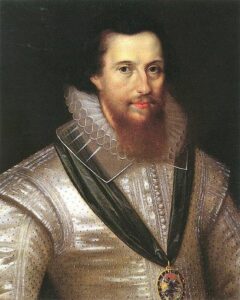 Happy Birthday, Robert Devereux!
Yes, on this day in history, 10th November 1565, Robert Devereux, 2nd Earl of Essex, was born at Netherwood, Herefordshire. Devereux was the eldest son of Walter Deverux, 1st Earl of Essex, and Lettice Knollys, granddaughter of Mary Boleyn, and was a favourite of Elizabeth I.
Devereux came to a rather sticky end, being beheaded on the 25th February 1601 for treason after he led an unsuccessful rebellion, the Essex Rebellion, against Elizabeth I and the Cecils. Interestingly, as pointed out by the wonderful HistoryNeedsYou on Twitter, Gunpowder plotters Francis Tresham and Robert Catesby were involved in this rebellion but they were fortunate to be fined rather than executed.
You can find our more about Devereux in the following articles:-