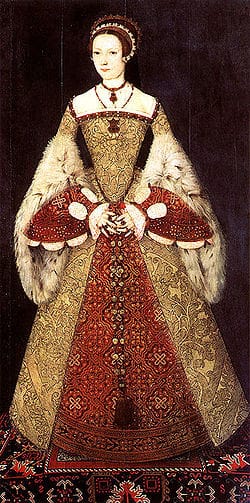 Continued from Catherine Parr and Thomas Seymour – Part One
I ended Part One of my series on Catherine Parr and Thomas Seymour with Catherine feeling humiliated and upset by the treatment dished out to her by the Protector and his wife but happy in that she was finally happy with the man she had been prevented from marrying in 1543.
It was Catherine's treatment at court that led to Catherine retreating to her properties, where she was still treated by her staff and household as the Queen she really was, and to her husband plotting the downfall of his brother, the Protector. Not only was the Duke of Somerset (the Protector) treating Seymour's wife with disrespect, he was also rapidly extending his powers and becoming king in all but name, and Seymour just would not tolerate this.
A Broken Heart
It is evident that Catherine Parr loved Thomas Seymour with all her heart and trusted him implicitly. He was the man she had waited all her life for, the dashing and charismatic man who seemed to love her as passionately as she did him. He was quite simply the love of her life, yet he took Catherine's heart and broke it into a thousand pieces within a year of their marriage. How? By turning his attentions to Elizabeth, Catherine's beloved stepdaughter.
The teenage Elizabeth, daughter of Anne Boleyn and Henry VIII, moved in with Catherine Parr after her father's death in 1547 and so was in constant contact with Thomas Seymour. Elizabeth Norton writes of how Catherine's household enjoyed dancing and it was at these times that Elizabeth would choose her stepmother's husband as a dancing partner and then "laugh and pale at it", going all shy and bashful. Seymour may well have taken Elizabeth's bashfulness as a sign that she was attracted to him but who wouldn't be? Seymour was said to be a handsome and charming man. As I have written before, in "Elizabeth, Seymour and Shakespeare" and "Catherine Parr and Elizabeth", this innocent interaction between teenager and stepfather developed into something more sinister and disturbing, something which we may now view as sexual abuse. Elizabeth's governess, Kat Ashley described Thomas Seymour's behaviour towards Elizabeth:-
"Incontinent after he was married to the Queene, he wold come many mornings into the said Lady Elizabeth's Chamber, before she was redy, and sometimes before she did rise. And if she were up, he would bid hir good morrow, and ax how she did, and strike hir upon the Bak or on the Buttocks famylearly, and so go forth through his lodgings; and sometimes go through to the Maydens, and play with them, and so go forth: And if she were in hyr Bed, he wold put open the Curteyns, and bid hir good morrow, and make as though he wold come at hir: And she wold go further in the Bed, so that he could not come at hir."
It did not step there. Kat Ashley also had to reprimand Seymour on one occasion for getting into bed with Elizabeth and he later started visiting Elizabeth dressed only "in his Night-Gown, barelegged in his slippers"!
But what did Catherine think of this behaviour? Seymour should not have even entered Elizabeth's bedchamber, never-mind touch Elizabeth and get into bed with her! Rather than stopping Seymour's behaviour, it seems that Catherine was blinded by her love for him and chose to see it as innocent horseplay. She even joined in on occasions:-
"At Hanworth, he wolde likewise come in the morning unto hir Grace; but, as she remembreth at all tymes, she was up before. Saving two mornings, the which two mornings, the quene came with hym: And this Examinate lay with hir Grace; and thei tytled [tickled] my lady Elizabeth in the Bed, the quene and my Lord Admyrall."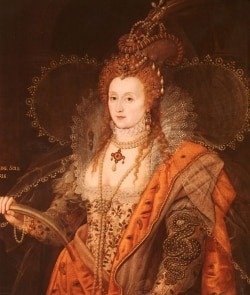 It is hard to understand Catherine's behaviour in joining in with this very inappropriate behaviour, particularly the incident where she restrained Elizabeth while Seymour cut the girl's dress into hundreds of pieces. What was she thinking? Catherine was an intelligent woman so she surely would have seen that this behaviour just wasn't right, but perhaps she was fearful of losing Seymour if she confronted him. Who knows? What we did know is that she finally did take action during her pregnancy in May 1548 when she found Elizabeth and Seymour in each other's arms. To Catherine, this was the last straw, this was no longer innocent horseplay and she felt betrayed by both her husband and her stepdaughter. Catherine was heartbroken. She was struggling with her pregnancy and now it seemed that the love of her life was attracted to her beloved stepdaughter.
In an attempt to stop the relationship, win back her husband and protect Elizabeth, Catherine arranged for Elizabeth to go and live with her good friends, Sir Anthony Denny and his wife at Cheshunt. Elizabeth too was heartbroken at the sadness she had caused Catherine but little did she know that her farewell to Catherine would be the last time she ever saw her.
New Life and Death
Catherine, at 36, was old to be pregnant for the first time and it appears that she had a rather difficult pregnancy. In a letter written by Elizabeth to her stepmother in July 1548, Elizabeth refers to Catherine as "sickly" and writes: "if I were at his birth no doubt I would see him [the baby] beaten for the trouble he has put you to." As her husband did all he could to worm his way into his nephew's affections and undermine the Protector's government, Catherine prepared to give birth to her first child, the "Little Knave" as the couple referred to the baby.
In June 1548, Catherine and Thomas Seymour moved their household from London to Sudeley Castle, the property granted to Seymour when he became Baron Seymour of Sudeley. On the 30th August 1548, Catherine gave birth to a healthy baby girl named Mary after her stepsister and godmother, following a rapprochement between Catherine and her stepdaughter, Mary, at the beginning of the month. It seems that both mother and daughter were doing well until the 3rd of September when it was reported that Catherine was gravely ill.
Catherine's friend, Lady Tyrwhitt, visited Catherine and found her delirious from puerperal fever. As her husband held her hand, Catherine said:-
"My lady Tyrwhitt, I am not well handled for those that be about me care not for me, but stand laughing at my grief, and more good I will to them the less good they will to me."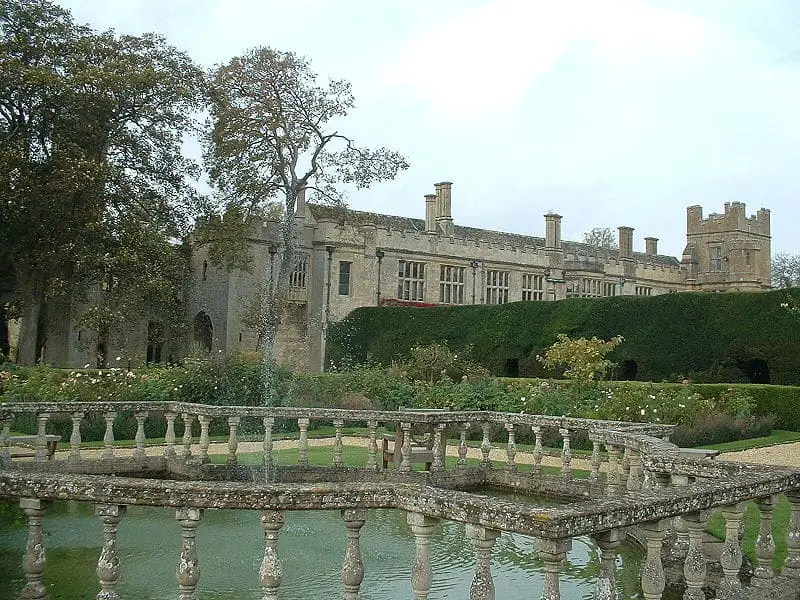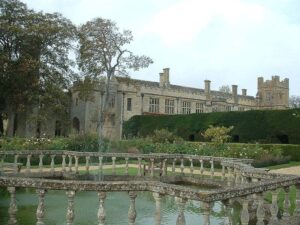 Seymour tried to calm his wife, saying "Why, sweetheart, I would you no hurt", but Catherine would not be calmed and cried "No, my lord, I think so," and whispered to him "but, my lord, you have given me many shrewd taunts." Lady Tyrwhitt reported that although Catherine had been delirious when she first came into the room, Catherine "spake with good memory, and very earnestly; for her mind was sore disquieted" when she spoke this last comment to Seymour. Lady Tyrwhitt believed that Catherine was referring to the relationship between Thomas and Elizabeth, something that had hurt her deeply.
Seymour lay on the bed next to his dying wife in an attempt to console her but Catherine turned on him again, saying:-
"My lord, I would have given a thousand marks to have had my full talk with Hewyke (Dr Huicke, her doctor) the first day I was delivered, but I durst not for displeasing you."
Catherine Parr died in the early hours of Wednesday 5th September 1548, less than a week after giving birth to her daughter and just over a year after marrying the love of her life.
Although some believe that the fact that Catherine did not see her own physician, Dr Huicke, and the fact that her will, made on her deathbed, was unsigned, point to something more sinister than death from puerperal fever, i.e. her husband finishing her off, it is generally believed that Catherine Parr died of puerperal fever, just like Jane Seymour. Whatever the cause of her death, it is clear that Catherine had had her heart broken and the claim that she was "not well handled" may have been spoken while she was delirious but it seems to have come from the heart. Although she loved her husband dearly, he had betrayed her and that was something that Catherine did not get over.
Catherine Parr's Legacy
Just over 6 months after Catherine's death, Thomas Seymour was beheaded on the 20th March 1549 at Tower Hill. Without his wife's wisdom and protection, he came to a sticky end after plotting to overthrow his brother, the Protector, and his government. According to the Imperial Ambassador, Van der Delft, Seymour even attempted to kidnap the King. Whatever the truth of the matter, Seymour was plotting to control Edward VI and remove his brother from power. His ambition led to him being convicted of treason and losing his head.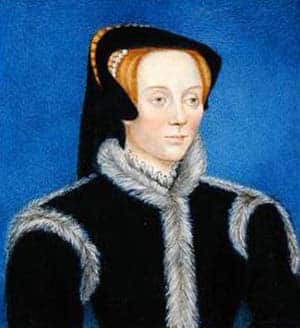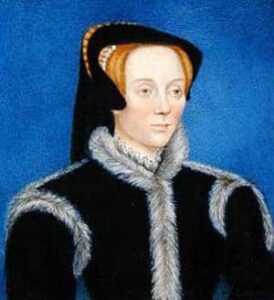 What happened to Mary Seymour, daughter of Catherine and Thomas, is a bit of a mystery. She was obviously left an orphan after her father's execution in March 1549 but she was also a penniless orphan because all of her father's property was seized by the Crown, she did, however, have some personal possessions left to her by her mother and her rank as daughter of the dowager queen. Elizabeth Norton writes of how Mary was first taken to the Protector's household and then to that of the Duchess of Suffolk, Catherine Willoughby, Catherine's great friend. Although the Duchess of Suffolk wanted to do her best by the child, Norton writes of how Mary became a burden to her because of the cost of Mary's entourage, her large household. The Duchess was forced into appealing to William Cecil, her friend, for support. However, there is evidence that in late 1549 an act of Parliament restored Mary Seymour to her lands and titles and that in March 1550 money was granted by council to pay for her household. But, it is at this point that the trail goes cold and Mary Seymour disappears and this suggests that she died of some childhood illness possibly before she had even reached her second birthday.
Catherine Parr's greatest legacy is Elizabeth I. Although she was not Elizabeth's biological mother, she did act as a mother to Elizabeth and as Elizabeth Norton says:-
"It was Catherine who supervised Elizabeth's education and raised her during her formative years and it was to Catherine that Elizabeth looked when she sought a model of just what a queen could be."
Although Catherine was not the only influence on Elizabeth and cannot take all of the credit for the woman and monarch that Elizabeth became, she played a big part in shaping Elizabeth and giving her some consistency and normality in a life which had, until that point, been filled with so much uncertainty and grief. Catherine Parr was mother, teacher and friend, and Elizabeth never forgot her.
Further Reading and Sources
It is great that there are books out there which dispense with the old idea that Catherine Parr was nothing but a nursemaid to the ailing Henry VIII and, instead, celebrate the life of this intelligent woman whose court and home were known as a centre of learning and who was a published author.
Linda Porter's biography, "Katherine the Queen: The Remarkable Life of Katherine Parr" is due out in the UK this month, Elizabeth Norton's biography "Catherine Parr" has just been released in the US and UK, and Susan James's "Catherine Parr: Henry VIII's Last Love" was published late last year. Linda Porter also has an article entitled "An Ideal Stepmother", on Catherine Parr, in this month's issue of "History Today" magazine.