Posted By claire on March 20, 2012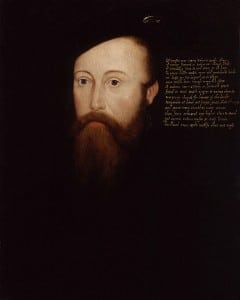 On this day in history, 20th March 1549, Thomas Seymour, 1st Baron Seymour of Sudeley and Lord High Admiral, was executed on Tower Hill for treason.
It was a sad end to a man who had been the brother of one queen, the husband of another (when she was queen dowager), uncle of the King, a leading courtier, privy councillor and Lord Admiral. It was definitely his "little judgement", in the words of the future Elizabeth I, which let him down.
You can read more about Thomas Seymour in the following articles:-