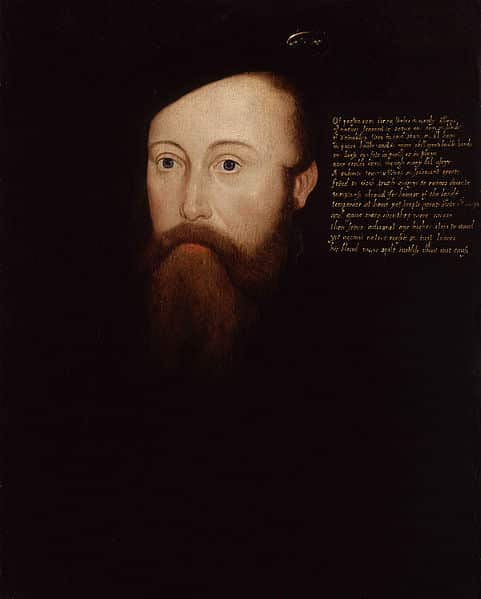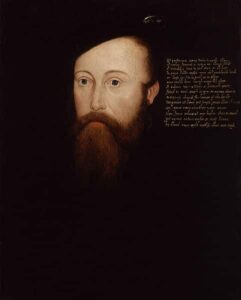 On this day in history, 20th March 1549, Thomas Seymour the 1st Baron Seymour of Sudeley, was beheaded after being found guilty of treason.
Thomas Seymour was a very dissatisfied man. Although he was Lord High Admiral and had been the husband of Katherine Parr, the dowager queen, his brother Edward Seymour, 1st Duke of Somerset, had been made Lord High Protector of England and was ruling the country on behalf of the boy king, Edward VI – his brother had all the power. Thomas had seen his wife snubbed by Somerset's wife and she had even had her jewels seized by the Lord Protector, this angered Thomas and even after Katherine had died he was still battling his brother for Katherine's jewels, it was as if they stood for everything in his life that he thought his brother had taken from him.
Seymour's Undoing
Without Katherine's steadying influence, Thomas Seymour began a campaign to undermine his brother and loosen his hold on their nephew, Edward VI. An informant told Seymour that the young King often complained about his lack of pocket money, so Seymour wormed his way into Edward's affections by smuggling money to him. He also set out to damage his brother's reputation by voicing his concerns over the way that Somerset was running the country and he undermined his brother's control by using his position as Lord High Admiral of the English Navy to encourage piracy, something he was meant to stamp out.
But that was not all.
Seymour was also bribing Sir William Sharington, the Vice-treasurer of the Bristol Mint, who Seymour learned had been fiddling the books. This was the perfect opportunity for Seymour to get financing for a coup against his brother's protectorship, but it all went pear-shaped when the Privy Council learned of Seymours plans at the end of 1548. Seymour was called to appear before the Privy Council to explain himself but in desperation he hatched a plot to kidnap Edward VI.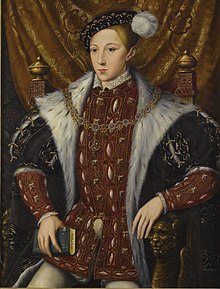 On the 16th January 1549, it is said that Thomas Seymour broke into the King's residence at Hampton Court Palace by entering through the privy garden. As he entered the King's apartments, the King's spaniel woke up and barked and it is said that Seymour shot the King's beloved pet. The shot alerted a guard who confronted Seymour and Seymour was arrested and taken to the Tower of London.
Not only was Seymour accused of trying to kidnap the King, he was also accused of plotting to marry the King's half-sister, Elizabeth, and attempting to put her on the throne. He was accused of 33 separate accounts of treason and a bill of attainder was passed against him.
Elizabeth Implicated
In January 1549, just after Seymour's arrest, Seymour's stepdaughter, Elizabeth, was interrogated about her relationship with Seymour and her servants, Thomas Parry and Katherine (Kat) Ashley were detained at the Tower. Sir Robert Tyrwhitt was the man in charge of questioning Elizabeth, Parry and Ashley and he had no sympathy for Thomas Seymour. It was Tyrwhitt's wife, Lady Tyrwhitt, who had been friends with Katherine Parr, and who had listened to Katherine lash out at Seymour when she was dying, claiming that she was "not well-handled". Tyrwhitt, like everyone else, had heard rumours of some kind of relationship between Seymour and Elizabeth and was looking for confirmation, surely he could break this 15 year old girl, couldn't he?
Fortunately for Elizabeth, she had her father's intelligence (and perhaps her mother's also) and she kept her cool. All Tyrwhitt could get out of the teenager was confirmation that there was indeed gossip circulating that Seymour was looking to marry her and that he had been asking about her finances and estates. Despite the threats that were almost certainly used against her and the fact that she was told that Parry had told everything, Elizabeth insisted that she would "never…marry, neither in England nor out of England, without the consent of the king's majesty, your grace's [Somerset], and the council's", according to the terms of her father's will. She was no fool.
Tyrwhitt had no evidence against Elizabeth and although her servants continued to be detained until shortly before Seymour's execution in March 1549 , Elizabeth was in the clear.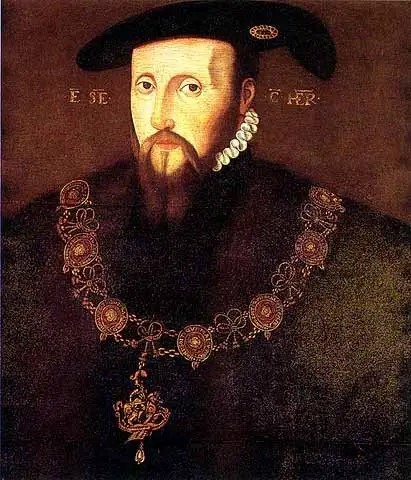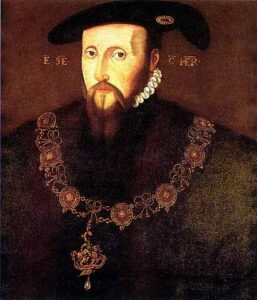 Thomas Seymour's Execution
On the 20th March 1549 was executed. Linda Porter, in "Katherine the Queen: The Remarkable Life of Katherine Parr", writes of how he died bravely and that it took two blows of the axe to cut off his head. Porter quotes words that Seymour wrote in the Tower as he came to terms with his downfall and attempted to make peace with his Maker:-
"Forgetting God
to love a king
Hath been my rod
Or else nothing:
In this frail life
being a blast
of care and strife
till in be past.
Yet God did call
me in my pride
lest I should fall
and from him slide
for whom loves he
and not correct
that they may be
of his elect
The death haste thee
thou shalt me gain
Immortally
with him to reign
Who send the king
Like years as noye
In governing
His realm in joy
And after this
frail life such grace
As in his bliss
he may have place."
David Starkey writes of how unpopular Seymour's execution was and how the Council had to get the preacher Hugh Latimer to speak out in an attempt to calm the situation. His job? To blacken Seymour's name. Latimer accused Seymour of being an atheist, a traitor and debaucher of women: "He was, I heard say, a covetous man:…I would there were no more in England. He was, I heard say, a covetous man, a contemner of common prayer. I would there were no more in England. Well he is gone. I would he had left none behind him."
Porter also writes that:-
"Not content with executing him, the council now took pains to ensure that the assault on his reputation continued with a viciousness that matched the manner of his despatch."
and that the Council spread gossip that Seymour had written to Elizabeth and Mary to encourage them to rise up against Somerset and that Latimer also said "surely he was a wicked man and the realm is well rid of him."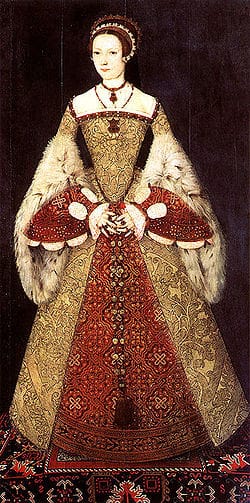 But was Seymour really so bad?
Seymour – Evil or Maligned?
History and historical fiction has painted Thomas Seymour as a sociopath, a power hungry man who would stop at nothing to get what he wanted, a paedophile, a criminal, a potential kidnapper, a dog killer and even a murderer, but was the real Seymour really like that.
Linda Porter writes of Seymour's popularity – how he was popular with the people of London, the court, his servants and with his nephew, Edward VI, until 1549. Seymour had also been loved by the women in his life. He had fallen in love with Katherine Parr when she was just Lady Latimer and that love was rekindled when she was free after Henry VIII's death. Katherine and Seymour got married in secret shortly after the King's death and they seem to have adored each other and he was devastated by her death. It is so easy to think of Seymour using Katherine to try and get power and money but he first fell in love with her when she was a lady of the court and not the King's widow. He was an attractive and intelligent man, a good "catch", and Linda Porter writes that it is not "unreasonable to believe that he was genuinely attracted to her, a slim, elegant and accomplished woman with hair the colour of burnished gold, a warm personality and exemplary private life masking hidden depths of sensuality that a man with his experience of the world might have detected even while she was still married." They were close in age and both attractive, intelligent and available so why can't we accept their relationship at face value?
Elizabeth too loved Seymour. Although we can now look back on Seymour's treatment of Elizabeth as sexual abuse, Elizabeth didn't treat it as such and Starkey points out that "almost all of the men that she subsequently loved, or pretended to love, resembled Seymour". Porter writes:-
"He liked the admiration and the company of women. Elizabeth and her giggling maids were the perfect audience for his exuberance and his ego. Still smarting at his relative political insignificance, this half-play, half-serious pursuit of Henry VIII's younger daughter was an amusing diversion. Her reactions, and the occasional scolding of Katherine Ashley (who was more than a little sweet on him herself) doubtless encouraged him still more."
Yes, his behaviour was completely inappropriate and we would call it sexual abuse today, but I'm sure that Seymour would be horrified to be labelled as a paedophile. Also, although his behaviour led to Elizabeth being sent away, there was no public outrage at his behaviour and when the Duchess of Somerset heard the rumours she was more concerned with the fact that Elizabeth had been allowed unchaperoned at night in a barge in the Thames. The Dorsets, Lady Jane Grey's family, were also unconcerned and were happy that Seymour, although ambitious, was a good guardian to their daughter. It is hard to look back on the events of 1547 and make a judgement on what was going on but Elizabeth did not seem to lose her respect or love for Seymour. I realise that victims of abuse tend to carry on loving their abuser and I'm in no way justifying Seymour's behaviour, I'm just saying that we don't know the full story.
Thomas Seymour had an unblemished reputation before his "dalliance" with Elizabeth and his plots against his brother's administration and although history had blackened his name, Linda Porter points out that there is no evidence of him being a cad or womaniser. He may well have had flirtations and relationships but there is no record of any illegitimate children and his name has not been linked with any ladies. If we think of Seymour as an evil sociopath then we do Elizabeth and Katherine Parr a real disservice. They loved him and they were highly intelligent women.
As far as murder is concerned, although it has been suggested (in fiction) that Seymour "did away" with his wife, and that was why she lashed out at him on her deathbed and that was why her will was not witnessed properly, there is no evidence for this theory and Katherine was probably lashing out at Seymour for the heartbreak he had caused her with his behaviour towards Elizabeth. When he lay next to her on the bed, Katherine calmed down, she had her beloved husband beside her.
But what about the kidnap plot and the killing of Edward VI's beloved pet spaniel? All we know from historical sources is that Seymour was found late at night in the King's palace and that the dog was found dead. Many stories were circulated about this event but neither the reports of Van der Delft or William Paget state that Seymour was armed or that he killed the dog and Linda Porter als points out that the accusations levied against Seymour did not relate to this incident. It may well be that the stories of a bungled kidnap plot and killing of the dog were attempts to blacken Seymour's name.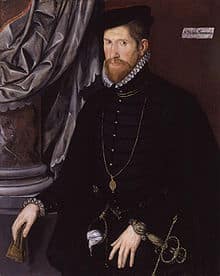 Nicholas Throckmorton, cousin of Katherine Parr, wrote of Seymour's end:-
"Off went his head, they made a quick despatch,
But ever since I thought him sure a beast
Who causeless laboured to defile his nest
Though guiltless, he, through malice, went to pot
Not answering for himself nor knowing cause."
(quoted in Porter)
suggesting that Seymour's downfall was caused by other men's ambitions just as much as Seymour's. John Harington, Seymour's servant, described Seymour as a
"Friend to God's truth, and foe to Rome's deceit…
Yet against nature, reason and just laws
His blood was spilt, guiltless, without just cause."
(quoted in Porter)
Seymour may have had many faults but he was loved and respected by his friends, wife, stepdaughter, ward (Lady Jane Grey), the court and people. Perhaps the attempts to blacken his name before and after his execution were successful in that he is still painted as a scoundrel today, but perhaps we do him an injustice, perhaps we should trust in Katherine Parr and Elizabeth I and come to the conclusion that there must have been something to admire in Thomas Seymour. I think I might just give him the benefit of the doubt.
Sources